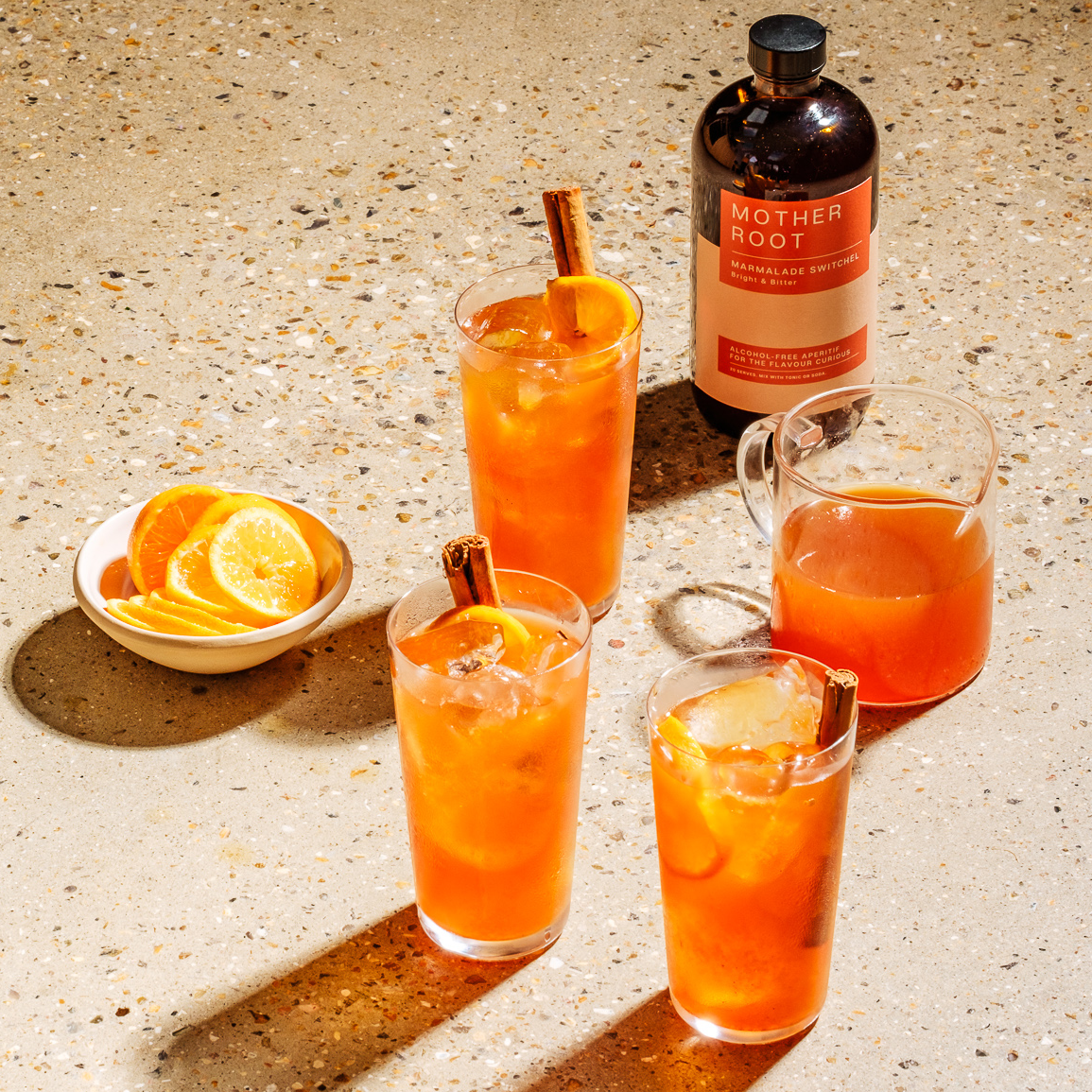 Marmalade Island Iced Tea
INGREDIENTS
25ml Marmalade Switchel1 rooibos tea bag (we love Good & Proper)
1 cinnamon stick
50ml fresh tangerine / mandarin juice (from 2-4 tangerines), strained
1 tsp maple syrup (or more, to taste)
¼ tsp vanilla bean paste
GARNISH
Cinnamon stick
Tangerine slice
HOW TO MAKE IT
Add the tea bag to a heatproof jug and cover with 125ml freshly boiled water. Refrigerate until chilled.
Place a small frying pan on a high heat. Once very hot, add the cinnamon stick and char for 1-2 mins on each side, or until fragrant. Add the cinnamon stick to the tea as it's chilling, to infuse.
Once the tea is chilled and infused, remove the tea bag (squeeze it first) and add the tea, cinnamon stick, switchel, tangerine juice, maple syrup and vanilla to a jar or cocktail shaker and shake. 
Fill a glass with plenty of ice and pour over the iced tea. Garnish with the cinnamon stick and a slice of tangerine.